New Patients
Welcome to the Patient center for Smith Chiropractic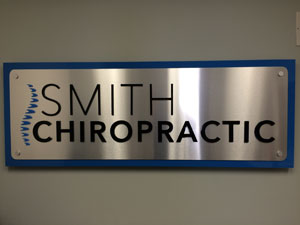 We understand that going to a chiropractor for the first time can be nerve racking. If you have never experienced chiropractic care before you may not know what to expect when you walk into our office for the first time. That's why at Smith Chiropractic we aim to ease that stress and make you feel comfortable during your visit.
In this area of the website you will be able to take care of some of the items necessary for your chiropractic visit in the comfort of your home. If you have any questions, don't hesitate to call. You are still welcome to fill the paperwork out in the office.
You may print and fill out the following forms before your first visit or come to our office 15 minutes ahead of your first appoinment to fill out the forms in our office:
First Visit
Following the completion of the paperwork we will sit down and discuss your condition. The doctor will ask various questions related to your health to help determine what the actual problem is. Next, different specialized tests will be done to help determine the injury and what is being affected.

-Same Day Treatment- When the exam is finished, patients will generally be provided with their first treatment during that same visit. The treatment may include spinal adjustments, soft tissue work, or physical therapies.

Lastly, prior to leaving you will be given instructions for home therapy.
This may include ice or heat instruction, activities to avoid, or exercises and stretches.
HOURS

Monday: 8:00am - 5:00pm
Tuesday: 8:00am - 5:00pm
Wednesday: 8:00am - 5:00pm
Thursday: 8:00am - 5:00pm
Friday: 8:00am - noon
Saturday: By Appointment

FREE consultation for new patients
We can help with:
Lower Back Pain
Neck Pain
Headaches
Shoulder Pain
Muscle Tightness
Call Today:
308.728.5795