About Us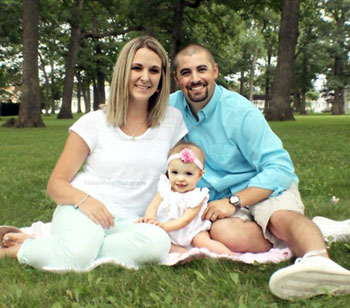 Taylor Smith D.C.
Licensed Doctor of Chiropractic in State of Nebraska
Palmer College of Chiropractic graduate Summa Cum Laude
Academic Excellence Award
Board Certified DC parts 1,2,3,4, PT
Academic Merit Scholarship
Bachelors degree in Biology Cum Laude
Nebraska Chiropractic Physicians Association member
Dr. Taylor Smith uses chiropractic care to improve the health of patients and introduce wellness to their lives. Whether it is back or neck pain, headaches, or wanting to improve your health, Dr. Smith is here to help. Dr. Smith takes a "whole person" approach to chiropractic which means looking for the cause of the issue, as opposed to just treating the symptoms. Dr. Smith will be able to determine the cause of the problem and create a personalized chiropractic and wellness plan to meet each persons need.
Dr. Smith was born and raised in LeMars, Iowa. He participated in four sports in high school: football, basketball, track and baseball. Upon graduation, he pursued his love for sports and attended Morningside College where he played football. He graduated Cum Laude with a degree in Biology and minor in psychology. He continued his education at Palmer College of Chiropractic where he graduated Summa Cum Laude.
Dr. Taylor Smith is married to his wonderful wife Riley, who is a mental health therapist in Ord. They are blessed with a beautiful daughter, Natalie, who occupies most of their free time. With the rest of his free time, Dr. Smith loves sports and the outdoors. So, he can be found playing golf, football, basketball, baseball or hunting and fishing with his family.
HOURS

Monday: 8:00am - 5:00pm
Tuesday: 8:00am - 5:00pm
Wednesday: 8:00am - 5:00pm
Thursday: 8:00am - 5:00pm
Friday: 8:00am - noon
Saturday: By Appointment

FREE consultation for new patients
We can help with:
Lower Back Pain
Neck Pain
Headaches
Shoulder Pain
Muscle Tightness
Call Today:
308.728.5795